Invoice control software keeps record business organizations sales purchase information generates reports in different formats like sales order purchase order ledger balance sheet trial balance sheet stock reports
HOME
► Inventory and Accounting Software
Inventory and Accounting Software
Inventory and Accounting Software is the best and powerful tool to create and manage business accounting details at one place in computerized format. Business accounting utility maintain accounting details including Customer and Vendor records, Sales and Purchase details, Tax related information and other similar information along with income and expense register of your Company.
Award winning Financial accounting software generate various accounting reports for total calculation of business transaction details. Easy to use software is useful for small and medium size organization including Pharmaceutical companies, Retail industries, Real estate, Service sector and other similar organizations to maintain their accounting books in organized way.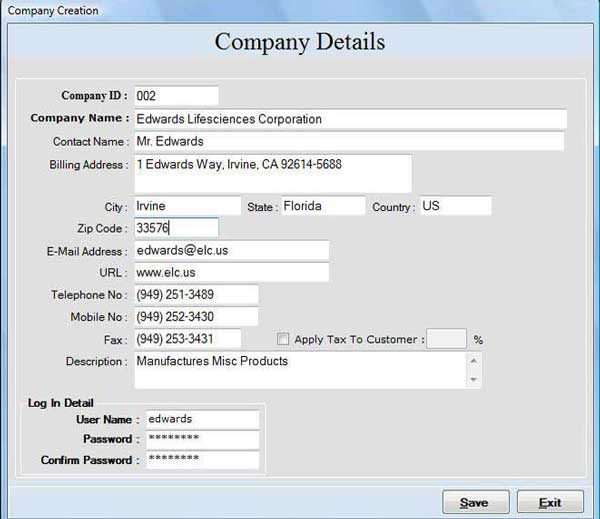 Software Features
Professional accounting solution for all small to medium scale industries to create and maintain business accounting details.
Easy and accurately generates accounting reports including Balance sheet, Stock report, Production report, Profit and loss report and many more.
Provide data connectivity facility that is helpful to fetch accounting records from network connected Computer machine and Local drive.
Password protected facility to prevent unauthorized users to access any crucial accounting records.
Other Features
Facilitate to export reports in PDF or Excel file format.
Facilitate to view the transaction records by voucher number, item code, date wise and amount wise.
Option to freeze data by date, so that external user cannot modify accounting records at selected time-period.
Provide data backup and restore facility for future reference (in case of accidental data loss reasons).
Provide attractive and interactive GUI interface.
No prior technical skills required to operate the software.