Setup Installer Software
After putting a lot of efforts into your software, it's time to distribute it. With the help of Professional Data Doctor Setup Installer Software, you can have a customized installation program built in minutes and smoothly deliver your software with a good first impression. Powerful setup maker utility is a "ready to use" installation package for Windows program.
Award winning Setup builder Self-Extracting tool is complete software installers for Microsoft Windows platforms with smart install and uninstall behavior. In wizard style interface it complete the exe installation process with extensive support to all major features including General feature (Product name, Version, Company name, Title etc.), Important Entries (Dialogs, Registry), license agreements and Shortcuts creations. Our unique setup generator is self-contained in a single comp ressed executable file with small distribution size and a straight forward and clean user interface.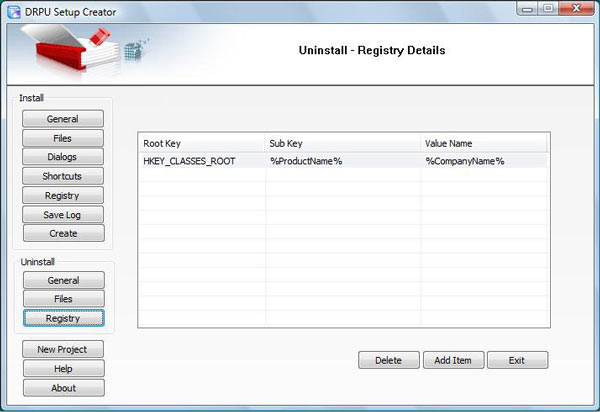 Setup Installer Software features:
Wide variety of project wizards to make deployment easier and faster.
Helps you to install Windows package of almost any size.
Utility is extremely easy to use and requires no scripting knowledge.
Intuitive and comprehensive development environment with fully customizable appearance to suit novice and experts alike.
Fully featured with extremely friendly and powerful user interface.