Windows file recovery tools download deleted crashed USB hard drive fat ntfs partition system volume information data backup retrieval software undelete erased word excel PowerPoint files folder picture images utility restore audio video mp3 music songs clips application retrieve damaged mbr dbr root directory
HOME
► Windows File Recovery Tool
Windows File Recovery Tool
The windows data recovery software easily recovers and restores all your lost, deleted files and folders from hard disk drive supporting FAT and NTFS file system. Get back files that have been deleted and lost from Windows recycle bin, a virus attack, damaged file system, improper system shutdown and deleted or missing partitions to any logical failure. Use our software and you never have to worry about your data loss in the future again. When a file is deleted from windows operating system, the content of the file are rarely destroyed. If the Windows reference information remains intact, our data recovery software rebuilds the link to the deleted file which makes possible the data recovery.
Using any ineffective and unknown recovery tool can actually cause damage and reduce odds of success. Trust on our data recovery software to make it safe and easy. It combines powerful technology with instinctive features to save data from your hard disk drive.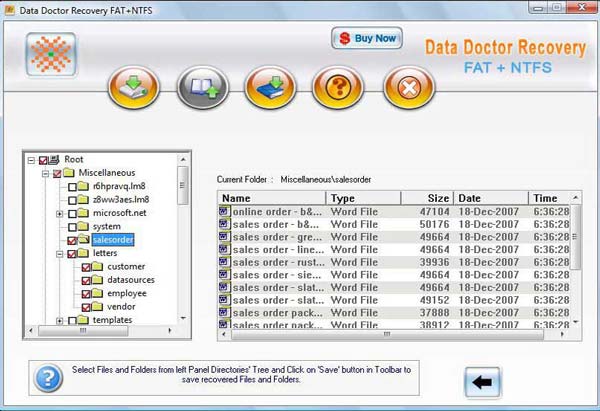 Key features:
Recover and restores data deleted from emptied recycle bin.
Recovers data lost from damaged or corrupted files and folders.
Support all type of drives including IDE, SATA, SCSI and serial ATA.
Restore data lost due to virus attack.
Restore data lost due to power failure.
Recovers data lost from partially deleted hard disks.
Software can recover files that were compressed and encrypted.
Easily recovers data lost from bad sector infected hard drives.
Preview files and folders before actual recovery.
Support FAT and NTFS file system.
Simple and easy to use data recovery tool.